ABOUT ABC COACHING
ABC Coaching is an independent company offering coaching across a number of sports in and around the Hertfordshire area.
Research has shown that taking part in sport and physical activity not only improves physical and mental well-being but also brings about social and economic benefits.
Our coaches understand that sport is not just about learning the rules and the skills to take part; it's not just about keeping fit and staying active, we believe it's a lot more than that. In an age of technological dominance, sport and physical activity is more important than it has ever been. Not only is it good for the mental well-being of children and adults alike, it helps to build skills such as confidence, resilience, adaptability, and leadership.
At ABC Coaching we want everyone to be able to take advantage of these benefits which is why we foster an all inclusive approach in making sport fun for all. By making it fun, we believe that it encourages people to be more active, more often, and for longer. We have had great feedback from our coaching sessions; please visit our Testimonials page to read more…
We are passionate about making a difference to each and every individual!
ABOUT THE FOUNDER
ABC Coaching was officially launched in the summer of 2018 by Keith Burns. Keith grew up in Kingsbury, London, surrounded by lots of younger cousins. Keith has always had a passion for many sports. At the age of 10 he joined a local church badminton group playing in a hall where the roof was so low that you couldn't clear the shuttle only drive! He later progressed to another local church club with a slightly higher ceiling. During those early years Keith learnt badminton skills but more importantly, he lay down the foundations for his love of sport and having FUN while playing sport.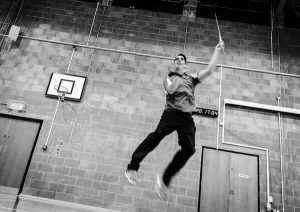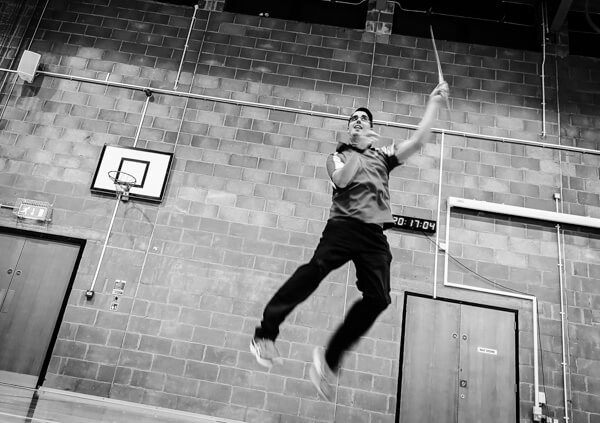 Keith then moved to Bushey, Hertfordshire, with his parents, where he joined a local club run by ex-international player Mervin Gibbs and this is where Keith really fell in love with badminton. He spent many enjoyable years training and playing competitively while also playing other sports such as football. Unfortunately, a dislocated knee meant that he had to take a break from sports for a while he recovered. Keith had always enjoyed helping others to learn and develop and it was during his journey back to badminton after his injury, that he became interested in coaching.
Keith has now coached for over 14 years. He started his coaching life as an assistant coach to a superb and lovely Level 2 coach, Elizabeth Bateman, where he developed from a Level 1 to Level 2 coach. With help from Liz he set up a Abbey Badminton Club in St Albans in 2008. Keith and the club have won local awards and has coached young members who have gone on to play at County level. The club was set up for players of all ages and abilities to get into badminton. In 2018, 10 years after the birth of Abbey Badminton Club, Keith set up ABC Coaching with the aim of making SPORT FUN FOR ALL.